Advertise to people on the devices, platforms, and networks they use.
What good is a five-star ad campaign if it doesn't reach your target audience where they spend time online?
Gone are the days of paying for wasted impressions. In today's connected world, there is no excuse for shot-gun advertising. A good digital advertising strategy involves using multiple channels to naturally connect with people throughout the day as they move from environment to environment and from device to device.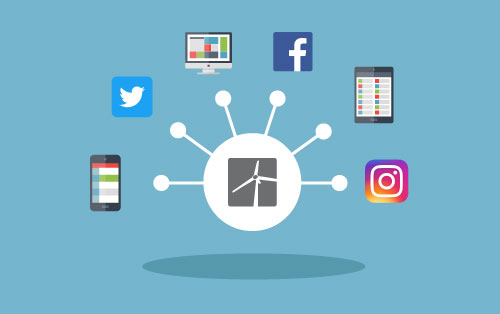 Pay per click Campaign Management
Are you receiving the volume and quality of leads from paid search advertising you should be? Has your current paid search provider put your PPC campaigns on auto-pilot?
Let us conduct a comprehensive audit of your PPC accounts and strategy (at no cost to you) to uncover ad budget waste and identify what needs to be improved and optimized.
·        Targeting Strategy
·        Creative Development
·        Campaign Design & Launch
·        PPC management and reporting
·        Local and Regional PPC
·        Split Testing
Facebook Advertising Campaigns
Are you already on Facebook, but not achieving the results you'd like to see? We have the expertise to attract interested prospects, leads and future customers to your brand's page, product, or service.
We'll bring explosive growth your Facebook community, keep your prospects and customers engaged and drive leads to your sales team.
·        Facebook strategy
·        Audience targeting
·        Compelling ad graphics and copy
·        Sponsored Posts
·        Page Like Ads
·        Video Ads
·        Re-targeting
·        Lookalike audiences
·        Conversion tracking
·        Campaign creation & management
·        Ad monitoring & optimization
Instagram Advertising
Instagram has one of the world's largest mobile ad platforms and a highly engaged audience with over 500 million users. We can help share your stories with high-quality creative and drive action with targeted ads.
·        Instagram strategy
·        Photo Ads
·        Video Ads
·        Carousel Ads
·        Ad objectives: clicks to website, website conversions, mobile app installs, video views, and engagement, local and mass awareness.
LinkedIn Advertising
Reach more than 450 million career oriented and working professionals using highly targeted LinkedIn business ad campaigns.
LinkedIn Ad Strategy
Sponsored Content, Display Ads & Text Ads
Programmatic Digital Ad Buying
Take the guess-work out of your decision-making process for buying media. Programmatic ads target specific audiences and demographics using artificial intelligence and real-time bidding for online display, social media advertising, video and mobile campaigns, and more.